Welcome to
The White Ironstone China Association
Where Fine Detail, Great Marks, Great Sculptural Form, and
Wonderful White Color Come Together
-Ernie Dieringer, a founding member of the White Ironstone China Association
You are Invited to Attend the
White Ironstone China Association's
26th Convention
June 10-11, 2022
Events Begin at 2:30 P.M., Friday, June 10
Location:
Wyndham Garden
2000 Loucks Road
York, Pennsylvania 17408
Hotel Reservation and Convention Registration Deadline:
May 10, 2022
To make your hotel reservation, call the Wyndham Garden at 717-846-9500, dial 0 for Operator, and request the White Ironstone China Association room block.
OR go online at:
https://www.wyndhamhotels.com/groups/gn/white-ironstone-china-association
When you make your hotel reservation, include Thursday, June 9 to ensure you are on time for the opening convention event at 2:30 P.M. on Friday, June 10.
Complete and return the convention registration and related forms today! Looking for more information about the convention? Our WICA 2022 Convention News has everything you need!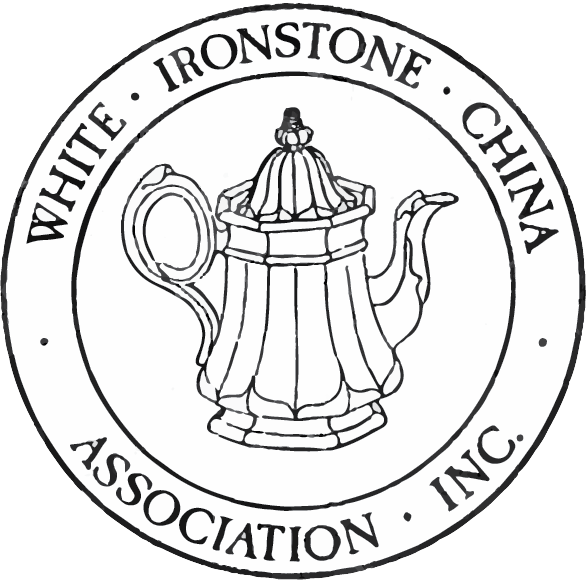 WICA's 26th Convention
June 10-11, 2022
Wyndham Garden York
2000 Loucks Road, York, Pennsylvania
Events
---
Friday, June 10, 2022: 
Meet and Greet
Relish Dish Display
Unmolded in Glory: Using White Ironstone Food Moulds
Box Lot Auction
Show and Sale
Saturday, June 11, 2022: 
Annual Meeting
The Cherished Relish - A Presentation and Display
White Ironstone Trivia
Show, Tell and Ask
Raffle
Live Auction
Learn More
The White Ironstone China Association (WICA) welcomes anyone who is interested in 19th and 20th century white ironstone china. Established in 1994, WICA is a not-for-profit 501(c)iii corporation. Its purposes are to educate, stimulate, and maintain an interest in all matters pertaining to white ironstone china, and to promote the interchange of information between members in various parts of the world.
Visit the Join page to learn more about how to join the White Ironstone China Association.